UI / UX Design 专项课程
Design High-Impact User Experiences. Research, design, and prototype effective, visually-driven websites and apps.
您将获得的技能
Website Wireframe
strategy
User Interface Design (UI Design)
User Experience (UX)
User Research
Adobe Illustrator
Adobe Photoshop
Adobe Indesign
Adobe XD
InVision
Marvel
Treejack
关于此 专项课程
The UI/UX Design Specialization brings a design-centric approach to user interface and user experience design, and offers practical, skill-based instruction centered around a visual communications perspective, rather than on one focused on marketing or programming alone. In this sequence of four courses, you will summarize and demonstrate all stages of the UI/UX development process, from user research to defining a project's strategy, scope, and information architecture, to developing sitemaps and wireframes. You'll learn current best practices and conventions in UX design and apply them to create effective and compelling screen-based experiences for websites or apps. User interface and user experience design is a high-demand field, but the skills and knowledge you will learn in this Specialization are applicable to a wide variety of careers, from marketing to web design to human-computer interaction. Learners enrolled in the UI/UX Design Specialization are eligible for an extended free trial (1 month) of a full product suite of UX tools from Optimal Workshop. Details are available in Course 3 of the Specialization, Web Design: Strategy and Information Architecture.
应用的学习项目
In this Specialization you will participate in several short exercises—both visual and non-visual—to apply acquired knowledge, from organizing and structuring screen-based content, defining goals and strategy, to creating wireframes and visual mockups. By the end of this Specialization, you will have produced a mid-level digital prototype with simulated functionality, as well as a comprehensive plan for a complex website.
加入课程
Coursera 专项课程是帮助您掌握一门技能的一系列课程。若要开始学习,请直接注册专项课程,或预览专项课程并选择您要首先开始学习的课程。当您订阅专项课程的部分课程时,您将自动订阅整个专项课程。您可以只完成一门课程,您可以随时暂停学习或结束订阅。访问您的学生面板,跟踪您的课程注册情况和进度。
实践项目
每个专项课程都包括实践项目。您需要成功完成这个(些)项目才能完成专项课程并获得证书。如果专项课程中包括单独的实践项目课程,则需要在开始之前完成其他所有课程。
获得证书
在结束每门课程并完成实践项目之后,您会获得一个证书,您可以向您的潜在雇主展示该证书并在您的职业社交网络中分享。 行业合作伙伴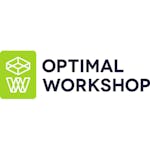 关于 加州艺术学院
CalArts has earned an international reputation as the leading college of the visual and performing arts in the United States. Offering rigorous undergraduate and graduate degree programs through six schools—Art, Critical Studies, Dance, Film/Video, Music, and Theater—CalArts has championed creative excellence, critical reflection, and the development of new forms and expressions.
审阅
来自

UI / UX DESIGN

的热门评论
A very well designed and thought-out course!\n\nI have completed the previous 2 in the specialization so far, but this one was the best of the 3 courses I have completed so far!
My favorite course in the specialization. The course laid out practical steps to help develop an app. I'm very pleased with the level of detail in the course materials.
It is really a very nice and helpful course. This UX design specialization is a must for all UX design beginners.
great course which gave me confidence to take the intermediate courses and finish the specialization
I never thought this is possible. I am very grateful to Coursera and Calarts. This is a starting milestone to changing my career life for better. I am ready to pursue more and more with your support.
This course is a good start for the beginner. I hope everyone in the class enjoyed it as I do. Thanks all of my classmates who have reviewed my peers. I look forward seeing you in the next course.
I have been a logical person, since my life. Always loved engineering related things. This is the first time, I tried for design related stuff...! Thanks..! for letting me know, I can do it...
This course is extremely beneficial who wish to understand as to how web designing happens and works. I helps build strategy as it show show to build your ideas when you are actually working.
常见问题
可以!点击您感兴趣的课程卡开始注册即可。注册并完成课程后,您可以获得可共享的证书,或者您也可以旁听该课程免费查看课程资料。如果您订阅的课程是某专项课程的一部分,系统会自动为您订阅完整的专项课程。访问您的学生面板,跟踪您的进度。

此课程是 100% 在线学习吗?是否需要现场参加课程?

此课程完全在线学习,无需到教室现场上课。您可以通过网络或移动设备随时随地访问课程视频、阅读材料和作业。

What background knowledge is necessary?

The courses in this Specialization are taught from a graphic design perspective, so it's ideal to have some ability in visual form-making or visual communication. Fundamentals of Graphic Design, the first course in the Graphic Design Specialization, also offered by CalArts on Coursera, would be an excellent course to take in combination with or as a prerequisite to this Specialization.

Do I need to take the courses in a specific order?

Yes, we recommend you take all of the courses in the order given. Courses 3 and 4, Web Design: Strategy and Information Architecture and Web Design: Wireframes to Prototypes, are meant to be taken together as you will be working on one project that bridges these two courses.

It will take approximately 16 weeks to complete the entire Specialization. In the latter two courses, expect to spend as much as 10 hours a week completing project work.

University credit is not available for these courses.

What will I be able to do upon completing the Specialization?

By the end of the Specialization, you will be able to:

Describe and demonstrate a working knowledge of all stages of the UI/UX development process, from user research to project strategy to wireframing, culminating with creating a convincing digital prototype.

Interpret and apply strategies and methodologies essential in the UI/UX development process.

Identify, discuss, and appreciate the integral role visual design plays in UI/UX.

Demonstrate visual design's role in UI/UX through the creation of successful design artifacts.
还有其他问题吗?请访问 学生帮助中心。