您将学到的内容有
Four ways to grow your business: scale and CVP, innovating, outsourcing and strategic acquisitions

How to use journal entries to record transactions and prepare and use t-accounts to summarize transactions recorded during an accounting period

A toolkit for voicing and enacting your values and principles

How to apply innovation tools from the worlds of design thinking and Lean Startup to your business model design
---
您将获得的技能
Entrepreneurship

Leadership & Management

Innovation

Finance

HR Tech

Financial Accounting

Accounting

Financial Statement

Balance Sheet

Leadership

Business Ethics

Ethical Leadership
关于此 专项课程
Growing a business needs a dynamic set of skills, ranging from leadership, employee management, strategy, planning, finance, accounting, ethics, accountability, and profitability. Developed at the Darden School of Business at the University of Virginia, and led by top-ranked Darden faculty, this specialization covers challenges faced by private businesses, when they attempt to grow substantially. It starts with common challenges and human resource issues faced by private business. It then teaches you essential financial accounting skills for entrepreneurs, such as creating and interpreting cash flow, balance sheet, and income statements to make financial health conclusions. This specialization also presents an exciting new approach to values-driven leadership development in the workplace, in business education, and in life. In an action oriented introduction to Giving Voice to Values (GVV), it is not about persuading people to be more ethical, but instead starts from the premise that most of us already want to act on our values, and we feel that we have a reasonable chance of doing so effectively. It then discusses the emergence of a new story about business, contextualizing it within a societal framework. Finally, it teaches you to write innovative business plans, by driving meaningful focus, forcing specificity, and bringing linkages between key business drivers to the foreground.
应用的学习项目
Learners will go from implementing financial accounting applications to an action oriented introduction to Giving Voice to Values (GVV) to writing innovative business plans, over the course of this specialization. Specifically, you'll use journal entries to record transactions and prepare and use t-accounts to summarize transactions recorded during an accounting period, as well as create an explicit view of a company or product strategy in 20 minutes!
英语(English)
字幕:英语(English), 阿拉伯语(Arabic), 法语(French), (欧洲人讲的)葡萄牙语, 意大利语, 越南语, 德语(German), 俄语(Russian), 西班牙语(Spanish), 巴西葡萄牙语
英语(English)
字幕:英语(English), 阿拉伯语(Arabic), 法语(French), (欧洲人讲的)葡萄牙语, 意大利语, 越南语, 德语(German), 俄语(Russian), 西班牙语(Spanish), 巴西葡萄牙语
加入课程
Coursera 专项课程是帮助您掌握一门技能的一系列课程。若要开始学习,请直接注册专项课程,或预览专项课程并选择您要首先开始学习的课程。当您订阅专项课程的部分课程时,您将自动订阅整个专项课程。您可以只完成一门课程,您可以随时暂停学习或结束订阅。访问您的学生面板,跟踪您的课程注册情况和进度。
实践项目
每个专项课程都包括实践项目。您需要成功完成这个(些)项目才能完成专项课程并获得证书。如果专项课程中包括单独的实践项目课程,则需要在开始之前完成其他所有课程。
获得证书
在结束每门课程并完成实践项目之后,您会获得一个证书,您可以向您的潜在雇主展示该证书并在您的职业社交网络中分享。 提供方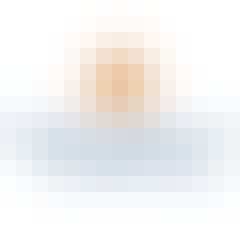 弗吉尼亚大学
A premier institution of higher education, The University of Virginia offers outstanding academics, world-class faculty, and an inspiring, supportive environment. Founded by Thomas Jefferson in 1819, the University is guided by his vision of discovery, innovation, and development of the full potential of students from all walks of life. Through these courses, global learners have an opportunity to study with renowned scholars and thought leaders.
常见问题
此课程是 100% 在线学习吗?是否需要现场参加课程?
还有其他问题吗?请访问 学生帮助中心。