Leadership Development for Engineers 专项课程
Become an Effective Engineering Leader . Advance your engineering career into leadership and management roles.

您将获得的技能
Communication
Stress Management
Management
Meeting
关于此 专项课程
Engineers wanting to advance their careers must be able to lead teams effectively. This Specialization is designed for professional engineers who are interested in advancing into leadership and management roles. You'll develop awareness of your own strengths and weaknesses as a leader, and you'll learn to leverage your strengths and control for your weaknesses when you're placed in charge of a team or project. You'll also learn to manage relationships with your team members and colleagues through proven coaching, mentoring, and conflict resolution techniques, and you'll master goal-setting and planning methods designed to set you and your team up for success. Finally, you'll learn how to set up a creative environment for your team, and how to motivate each team member to reach his or her potential.
应用的学习项目
You will complete a series of self-assessments that culminate in a reflection paper where you examine the implications of your results and how they effect your leadership style, you will conduct an engineer interview where will you will gain a perspective on what it is like to be an engineering leader and you will create a leadership development plan: a set of goals that you can begin working on immediately to improve your leadership skills.
英语(English)
字幕:英语(English), 阿拉伯语(Arabic), 法语(French), (欧洲人讲的)葡萄牙语, 意大利语, 越南语, 德语(German), 俄语(Russian), 西班牙语(Spanish)
英语(English)
字幕:英语(English), 阿拉伯语(Arabic), 法语(French), (欧洲人讲的)葡萄牙语, 意大利语, 越南语, 德语(German), 俄语(Russian), 西班牙语(Spanish)
加入课程
Coursera 专项课程是帮助您掌握一门技能的一系列课程。若要开始学习,请直接注册专项课程,或预览专项课程并选择您要首先开始学习的课程。当您订阅专项课程的部分课程时,您将自动订阅整个专项课程。您可以只完成一门课程,您可以随时暂停学习或结束订阅。访问您的学生面板,跟踪您的课程注册情况和进度。
实践项目
每个专项课程都包括实践项目。您需要成功完成这个(些)项目才能完成专项课程并获得证书。如果专项课程中包括单独的实践项目课程,则需要在开始之前完成其他所有课程。
获得证书
在结束每门课程并完成实践项目之后,您会获得一个证书,您可以向您的潜在雇主展示该证书并在您的职业社交网络中分享。 Self Awareness and the Effective Leader
Part of being an effective leader is learning how to play to your strengths and overcome characteristics that don't lend to good leadership practices. During the course, you will examine your own strengths and learn ways to use them in a leadership role. Learn to manage stress and solve problems creatively. Throughout the course, you will also build a tool kit of useful techniques that you can begin using right away in your engineering career.
Relationship Management
To be a successful engineer, you must work and play well with others. This course focuses on developing the skills you will need to build and sustain professional relationships and networks. Learn to coach and mentor others, manage conflict and build power and influence in the workplace.
Personal Leadership Development Planning and Leading High Performing Teams
An actionable leadership improvement plan enables you to leverage strengths and close the gaps on weaknesses. In this course, you will build your own plan that you can put into practice immediately and realize goals within the next two years. It lays the foundation for an evergreen process of selection and prioritization of skills, and action planning for sustained leadership development.
提供方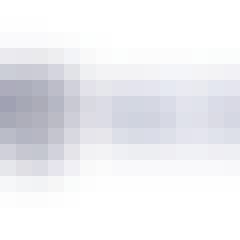 莱斯大学
Rice University is consistently ranked among the top 20 universities in the U.S. and the top 100 in the world. Rice has highly respected schools of Architecture, Business, Continuing Studies, Engineering, Humanities, Music, Natural Sciences and Social Sciences and is home to the Baker Institute for Public Policy.
常见问题
此课程是 100% 在线学习吗?是否需要现场参加课程?

Do I need to take the courses in a specific order?

What will I be able to do upon completing the Specialization?
还有其他问题吗?请访问 学生帮助中心。