Global Procurement and Sourcing 专项课程
Learn about Global Procurement and Sourcing. Reviews the key aspects of global procurement and sourcing, and the importance of procurement to the firm, its stakeholders, and suppliers. 您将学到的内容有
W​hy Procurement is important to the firm and it works within the firm

H​ow to select and evaluate suppliers

L​earn how to analyze supply markets

I​improve your negotiation skills and thereby improve your outcomes
---
关于此 专项课程
We will start with a "proven" model for Strategic Sourcing, then move on to the very important topic of Supplier Management. In Supplier Management, you will learn how to select and evaluate suppliers, implement appropriate contracts, and how to mitigate risks. In Supply Market Analysis, you will learn and understand various tools and techniques to evaluate supply markets. Lastly, the course will cover the very important topic of negotiation. Outside reading will be provided to reinforce your knowledge. In addition, case studies will be used to bring these learning to life, and assessment will be used to test your overall knowledge.
应用的学习项目
In addition to the videos, readings, and podcast, learners will use their learned knowledge and newly acquired skills to solve/answer questions for "real" life cases. These cases are required and will be assessed by a Peer group. The last case in the Negotiation course, the student has an additional option to answer not only as a buyer but as a seller. That will bring more of a "real" life negotiation.
提供方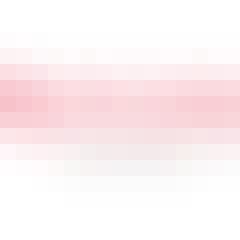 常见问题
Can I just enroll in a single course?

可以!点击您感兴趣的课程卡开始注册即可。注册并完成课程后,您可以获得可共享的证书,或者您也可以旁听该课程免费查看课程资料。如果您订阅的课程是某专项课程的一部分,系统会自动为您订阅完整的专项课程。访问您的学生面板,跟踪您的进度。

Can I take the course for free?

是的,Coursera 可以为无法承担费用的学生提供助学金。通过点击左侧"注册"按钮下的"助学金"链接可以申请助学金。您可以根据屏幕提示完成申请,申请获批后会收到通知。您需要针对专项课程中的每一门课程完成上述步骤,包括毕业项目。了解更多。

此课程是 100% 在线学习吗?是否需要现场参加课程?

此课程完全在线学习,无需到教室现场上课。您可以通过网络或移动设备随时随地访问课程视频、阅读材料和作业。

N​one. Course is designed for new to middle management procurement professionals, but also valuable for more senior procurement professionals that want to "brush" up on some skills or maybe non-procurement people that just want to learn about procurement.

Do I need to take the courses in a specific order?

I​t is recommenced that you take the courses in order as there is some building of knowledge throughout the courses.

Will I earn university credit for completing the Specialization?

N​o, but you can, at your option, receive a Certificate if you pass all the assessments.

Y​ou can use this knowledge to increase your skills to either perform better in your current procurement job (hopefully which will lead to a promotion), or if a non-procurement person, you will have a better understanding of how procurement works, thereby increasing your overall performance in your existing job.
还有其他问题吗?请访问 学生帮助中心。