Influencer Marketing Strategy
新泽西州立罗格斯大学
课程信息
Influencer marketing is the practice of engaging internal and industry experts with active networks to help achieve measurable business goals.
提供方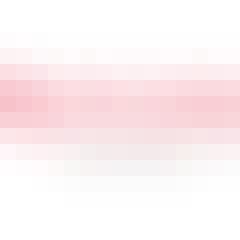 审阅
来自

INFLUENCER MARKETING STRATEGY

的热门评论
I would recommend this course to any social media and digital marketing professionals that want to learn more about influencer marketing and how to build a strategy campaign. It was excellent!
Very important to what I'm doing for my job & had some insightful lectures. Sometimes it can be repetitive, but I saw that as a chance to reinforce important points of the strategy.
i really learned a lot about influencer marketing in this course. you get out of online courses what you put into it. i put the effort in and gained a lot of knowledge
Structured, illustrated w/ solid examples, delivery is excellent from a professional who clearly loves explaining, directly applicable. Highly recommend it.
查看所有评论
常见问题
讲座和作业的访问权限取决于您的注册类型。如果您以旁听模式参加课程,则可以免费查看大多数课程资料。要访问评分作业并获得证书,您需要在旁听期间或之后购买证书体验。如果看不到旁听选项:

课程可能不提供旁听选项。您可以尝试免费试用,也可以申请助学金。
课程可能会改为提供'完整课程,没有证书'。通过此选项,您可以查看所有课程材料、提交所要求的作业,以及获得最终成绩。这也意味着您将无法购买证书体验。

您购买证书后,将有权访问所有课程材料,包括评分作业。完成课程后,您的电子课程证书将添加到您的成就页中,您可以通过该页打印您的课程证书或将其添加到您的领英档案中。如果您只想阅读和查看课程内容,可以免费旁听课程。

Is financial aid available?

Frequently asked questions about Influencer Marketing Strategy

Q: Is it worth paying Kim Kardashian West $500,000 for a single Instagram post?

A: Good question. In this course, we will take a close look one of Kim's Instagram posts, which says, "#ad Excited to be partnering with @sugarbearhair to share their amazing hair vitamins with you! These chewable gummy vitamins are delicious and a favorite part of my hair care routine #sugarbearhair." You will learn how to calculate the number of orders that Kim's sponsored post needed to generate for SugarBearHair to get a positive return on marketing investment (ROMI).

Q: How do I identify the right influencers?

A: Identifying the right influencers is hard. In this course, I will show you how to use 3 different tools to discover the most relevant influencers for your campaign. Why so many? Because each one has different strengths and weaknesses. And a decade ago, I used a fourth tool, but the company that made it has been closed. So, I don't want you to become too dependent on any one tool to find the right influencers.

Q: How do I find the right engagement tactics?

A: In this course, I will share several examples of influencer outreach best practices, which I call "schmooze optimization." This is the process of making casual conversation with influential individuals who can help you to achieve measurable business goals. In 2012, Mark Huffman, the Integrated Production Manager at Procter & Gamble, said that his key takeaway from the conference where I coined the term was the concept of optimized schmoozing. And it's worked for a wide variety of B2B, B2C, and nonprofit organizations – although I will share the story of one brand which is used to treat "jock itch" that my agency wasn't able to help because we couldn't find any key influencers who wanted to promote their content.

Q: How should I measure the performance of my programs?

A: It depends. Which marketing goals will your organization focus on over the next 12 months? This course will teach you how to measure the success of your programs with the appropriate key performance indicators (KPIs). If it's brand awareness, then you will want to learn how to measure brand lift. If it's engagement, then you will want to learn how to measure applause, conversation, and amplification rates. If it is lead generation, then you will want to learn how to track influencer campaigns in Google Analytics. And if it is being successful at tracking ROI, then you will want to learn how to calculate return on marketing investment (ROMI), which is different than ROI.
还有其他问题吗?请访问 学生帮助中心。