Mechanics of Materials IV: Deflections, Buckling, Combined Loading & Failure Theories
乔治亚理工学院
课程信息
This course explores the analysis and design of engineering structures considering factors of deflection, buckling, combined loading, & failure theories
英语(English)
字幕:阿拉伯语(Arabic), 法语(French), (欧洲人讲的)葡萄牙语, 意大利语, 越南语, 德语(German), 俄语(Russian), 英语(English), 西班牙语(Spanish)
英语(English)
字幕:阿拉伯语(Arabic), 法语(French), (欧洲人讲的)葡萄牙语, 意大利语, 越南语, 德语(German), 俄语(Russian), 英语(English), 西班牙语(Spanish)
提供方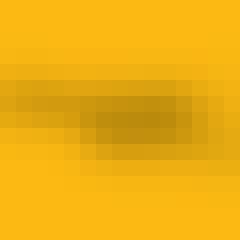 乔治亚理工学院
The Georgia Institute of Technology is one of the nation's top research universities, distinguished by its commitment to improving the human condition through advanced science and technology.
Deflections and Statically Indeterminate Beam Structures
In this section, we will learn how calculate the deflections, or deformations, of engineering structures subjected to loads. We will then use those techniques is solving statically indeterminate beam problems
13 个视频

(总计 64 分钟)
, 15 个阅读材料
, 1 个测验
Column Buckling, Combined Loading, & Failure Theories
In this section, we will learn how to analyze and design for column buckling. We will also learn how to analyze and design engineering structures subjected to combined loading. Finally, we will conclude with failure theories in mechanics of materials.
10 个视频

(总计 84 分钟)
, 11 个阅读材料
, 1 个测验
审阅
来自

MECHANICS OF MATERIALS IV: DEFLECTIONS, BUCKLING, COMBINED LOADING & FAILURE THEORIES

的热门评论
Very interesting topics are discussed here.It is very use full in understanding the load conditions of materials and failure phenomena. Thanks a lots for giving us this great opportunity....
very useful course........Include strain energy concepts and deflection of beams using castiglianos theorem. it will be useful for undergraduate indian students like us ... thank you
Excellent. This is the first course I have completed fully. The way of teaching is perfect with real world problems taken are great perspective to understand the course.
Thankyou to all members who design the syllabus and special thank to faculty who make the topics easy. I enjoyed the lectures like a movie, short and easy explanation.
查看所有评论